Tag Archives: waist


Finally, the weather is getting a little better! So here is our chance, the one thing we wanted to do for a looooong time: go out in public in our custom made small waist chains! It was such a nice afternoon, we did not even notice we were wearing them! After a while you really get used to them! We would love to go to an American prison and get to wear these all day, no keys! But what is the best way to end up there? Hmm…
Anyway, we enjoyed our afternoon in the park, I hope you will enjoy this fun video clip as well. Next time you see us walking by in waist chains, come and say hi!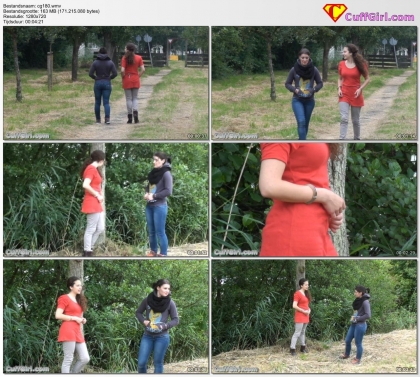 What if you are cuffed to a chair and the keys are on the floor? Indeed… you will probably end up hurting yourself. I am waist chained tightly to a chair, hands cuffed in front, attached to the chain. The leg irons are looped around the chair, so I can not move at all! Today I will show you how I got out of this one in the picture set. Tomorrow, I will show you a video of an even greater chair escape, with the key frozen in an ice cube!!